Pet Travel
February 2020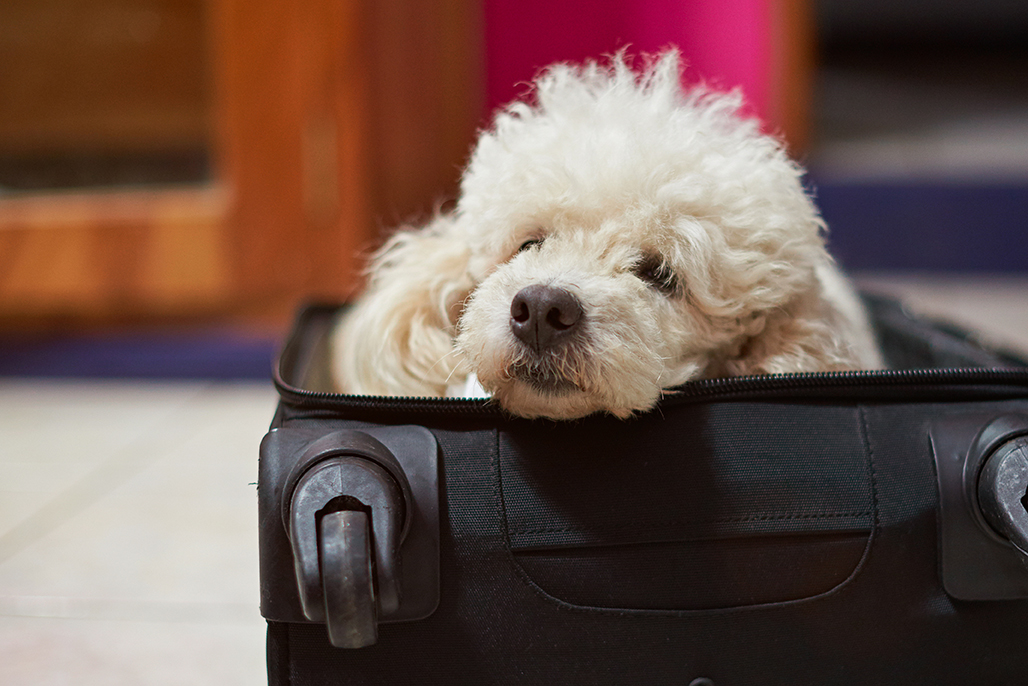 If you are considering taking your dog on holiday with you, or you are moving abroad and wish to take your pet with you, please do get in contact with us so that we can discuss their individual needs.
In order to keep you and your pet safe, and to prevent the emergence of new diseases from abroad, it is vitally important that we follow strict instructions from the government. We have two official veterinarians at The Cape Veterinary Clinic who are authorised to complete Pet Passports, and they are always happy to give you advice regarding Pet Travel and how to complete the process.
Outlined below is a brief overview of what needs to be done before you pet is allowed to travel to Europe:
Rabies vaccination is given

Pet Passport is completed by official vet

No pet is allowed to travel until 21 days after the Rabies vaccination is given.

On return to the U.K, your dog must be given a specific worming treatment by the vet abroad 24-120hrs before entering the U.K.

We will discuss recommended parasite control in order to protect your pet and prevent the introduction of diseases into the U.K which can be fatal, and zoonotic (spread to humans). 
It is also important to mention here that Pet Travel is not something to be undertaken lightly. It can put you and your pet at potential risk of contracting very serious diseases. Depending on your method of transport, it can be extremely stressful for your pet- planes can be very noisy and terrifying for animals who have no concept of the situation ending. We generally do not recommend pet travel for cats, due to the fact that they are a territorial species, and would not enjoy being put in a new environment for brief periods.
Please be aware that if you are planning to travel outside of Europe or to an 'un-listed' country, this process will be different and often much more time consuming. Please contact us directly so that we can direct you to the right department in order to start this process. If you have any questions regarding this process, please do contact us on 01483 538990.
References:
Improve International
DEFRA
Catherine Hannah BVSc MRCVS